VOP Provides Expertise at Congressional Committee Roundtable
V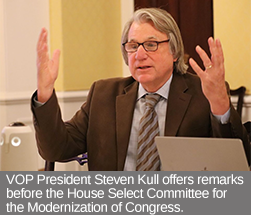 oice of the People's mission to give the American people a greater voice in government was on full display on Capitol Hill last month. Before a roundtable of the House Select Committee for the Modernization of Congress, our President, Steven Kull, gave remarks on how Congress can improve its methods of constituent engagement.

He began his comments with a reference to the founding fathers: "when the Founders developed their vision of the American republic they called for Members of Congress to consult their constituents, to develop what James Madison called an 'intimate sympathy with the people.'"

In contrast, Steven pointed out that currently Members are swamped with millions of emails, often based on limited or mistaken information. Few are targeted at actual legislative choices, and the people who most often communicate with Congress are not representative of the public as a whole.

But there is hope, because organizations, such as the Program for Public Consultation (PPC) at the University of Maryland, have been addressing these challenges by developing methods and tools, like policymaking simulations, to improve the communication between Congressional offices and constituents. Surprisingly, when Americans are told about the possibility of being consulted with these tools, they overwhelmingly approve.

Steven Kull made suggestions for recommendations the Select Committee could make that would facilitate the use of such tools. Read his full remarks here.

Thank you to Chair Derek Kilmer and Vice Chair William Timmons for organizing such an important conversation.

Exclusive: Expansive Bipartisan Common Ground on Net Neutrality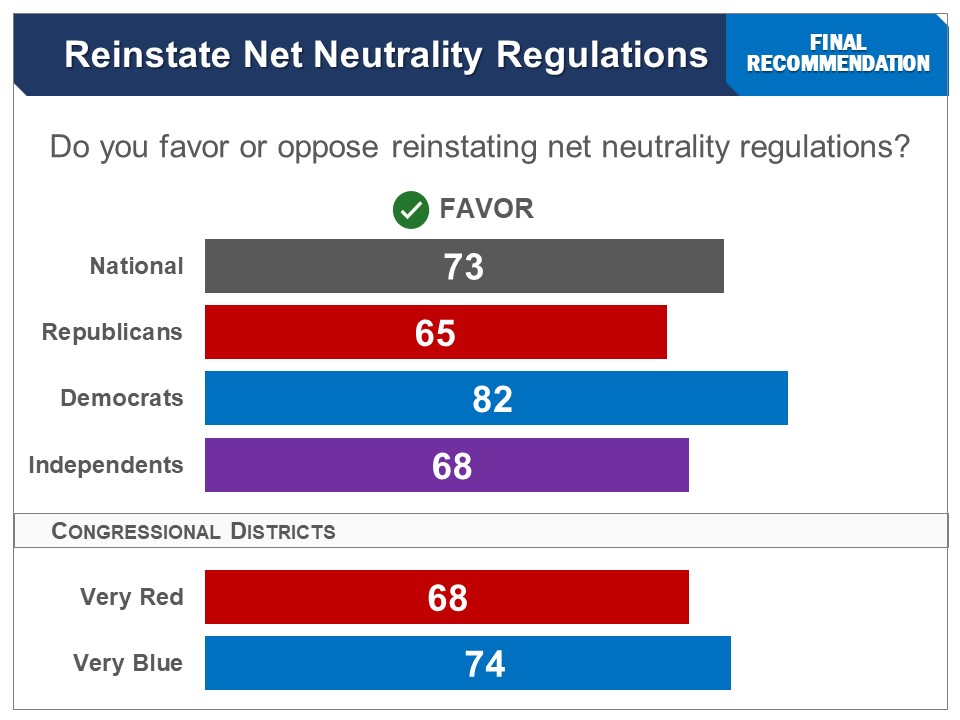 Last week, The Washington Post ran an exclusive story on the Program for Public Consultation's recent survey on Net Neutrality. The public consultation survey of 2,702 registered voters found that a large, bipartisan majority of Americans (73%) support reinstating net neutrality, including 82% of Democrats, 65% of Republicans, and 68% of Independents. Over the last five years, this is the third consultation by PPC on net neutrality that has found broad public support from voters across the political spectrum. Take a deep dive into the results by checking out our survey questionnaire.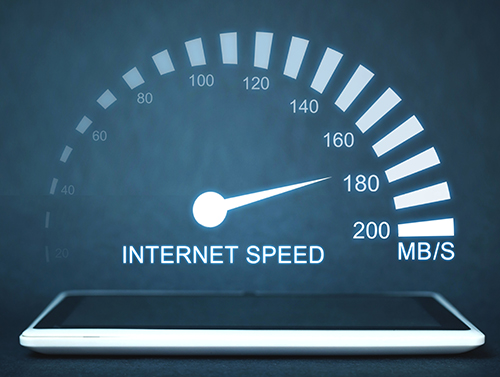 Put yourself in the shoes of policymakers by trying our policymaking simulation on whether net neutrality should be reinstated. In this simulation, you'll get a briefing about the issue, learn the arguments for and against reinstating net neutrality regulations, and determine your recommendation. Once you finish the simulation, you'll have a chance to send your recommendation to your Congresspeople.


Citizen Assemblies on Future of Europe
The Conference on the Future of Europe held this May was the first one in which ordinary citizens were actively involved in the process. Around 800 citizens, representative of all the European Union (EU) member countries, deliberated on and made recommendations for the future direction of Europe, in the style of a citizens' assembly.

The citizens were split into four panels on different topics. Experts from various sides of the issue presented information and answered the citizens' questions. From those four panels, 178 recommendations were made in four topic areas:
Their recommendations were incorporated into discussions between EU leaders and the ordinary citizens involved.

Voice of the People has identified 172 positions on which Democrats and Republicans agree. Find out more at www.vop.org/common-ground.